HEROES| VILLAINS| REVIEWS| NEWS| ELSEWORLDS| LINK | FAN ART | MAIN|
FAN ART!!!!!!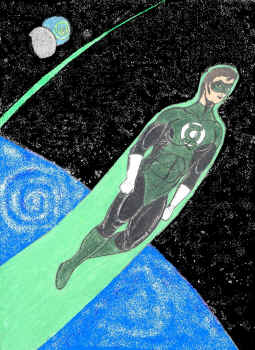 Presented By: spaceghost@broadcastmusic.com
Real Name: Joe Massaro
Date: 3/27/2000
Title: "Green Lantern"
Back to FAN ART
Do you have a piece of Fan Art that you would like to showcase on "Young Justice: The Hangout"? If so email me at Coberry265@aol.com with the....
1. File Name - (attachment)
2. Your name.
3. Date Picture was created.
4. Permission to Post your real name or/and email address?
5. Any Comments regarding the image.